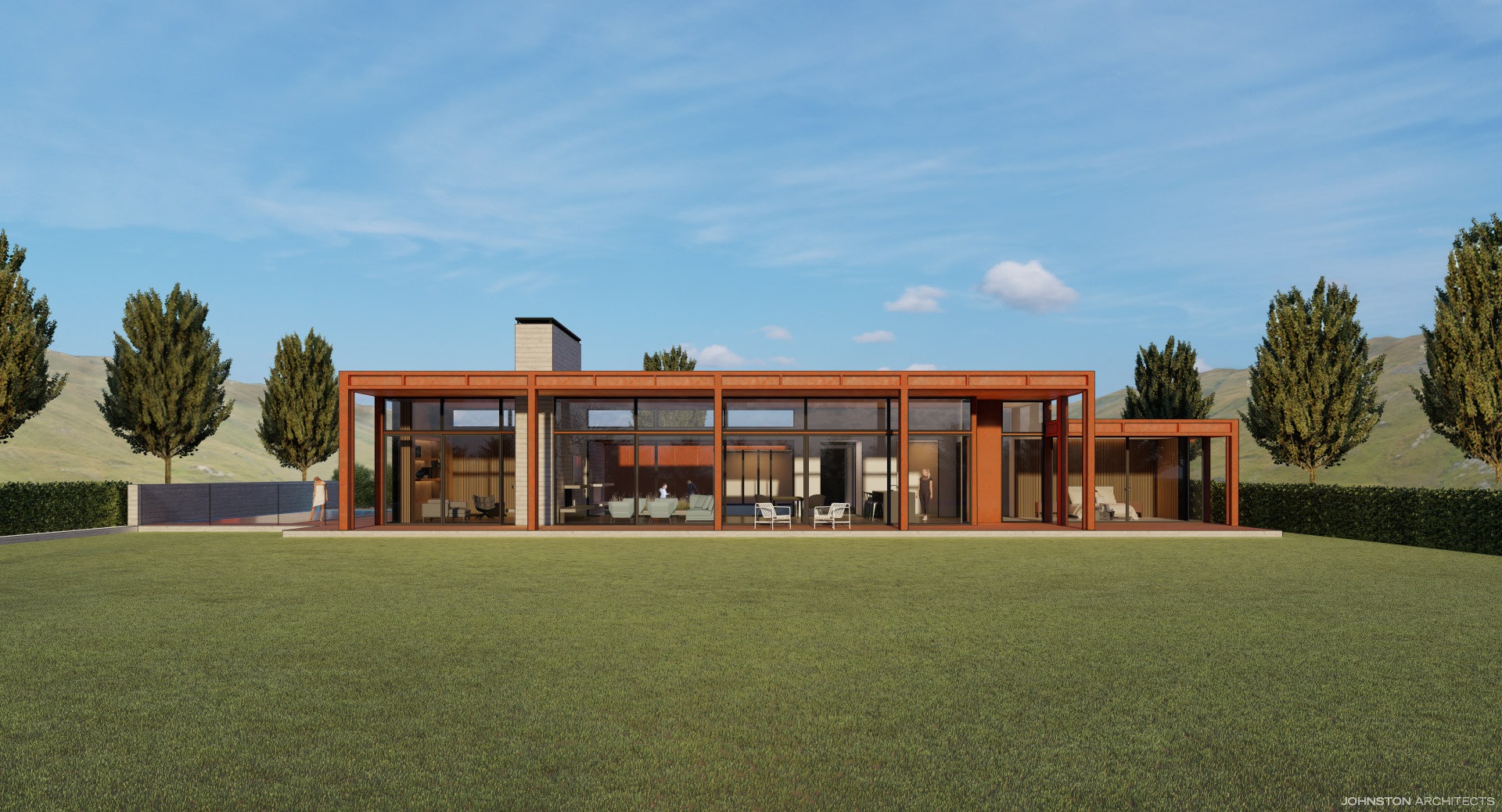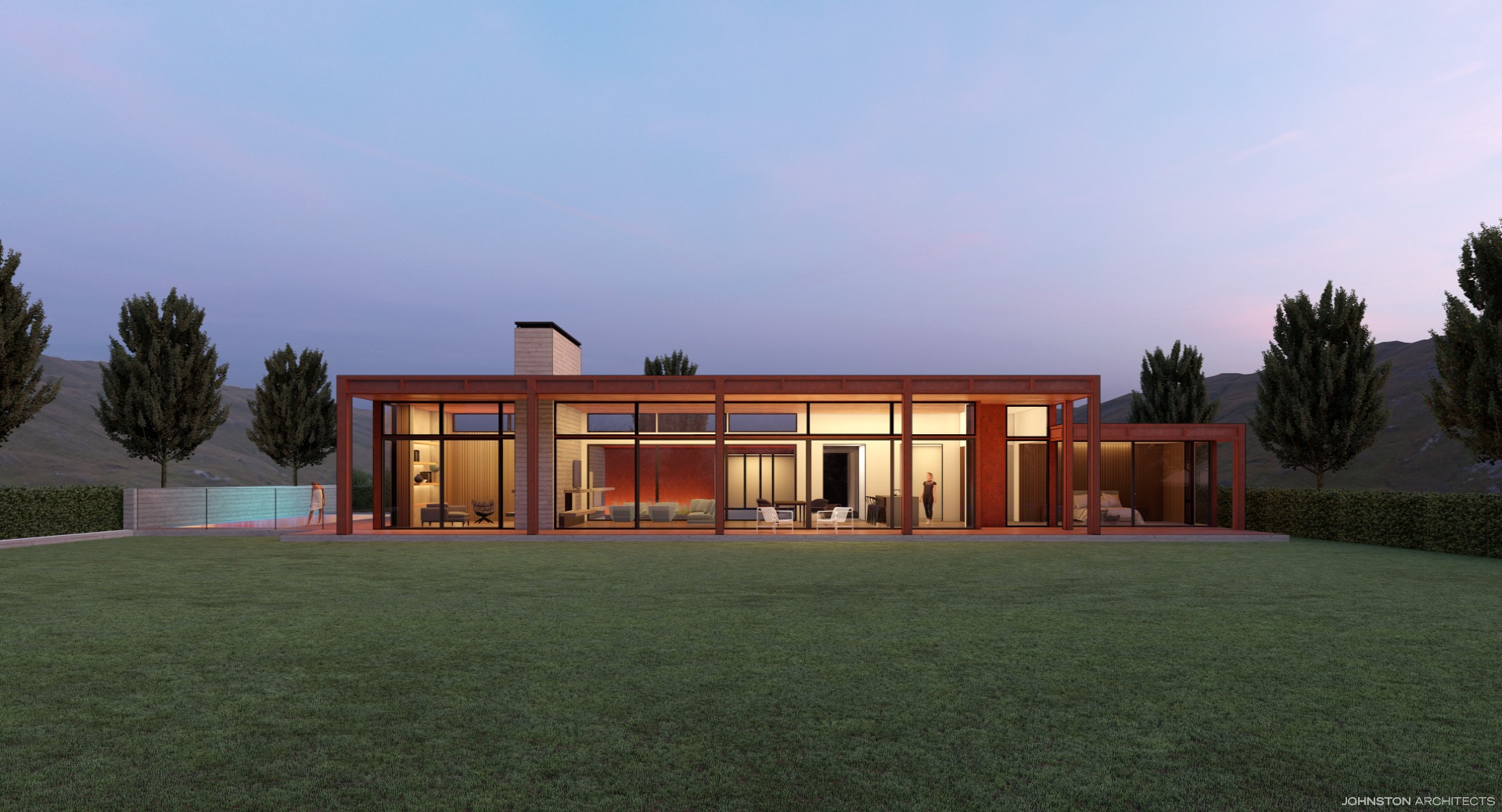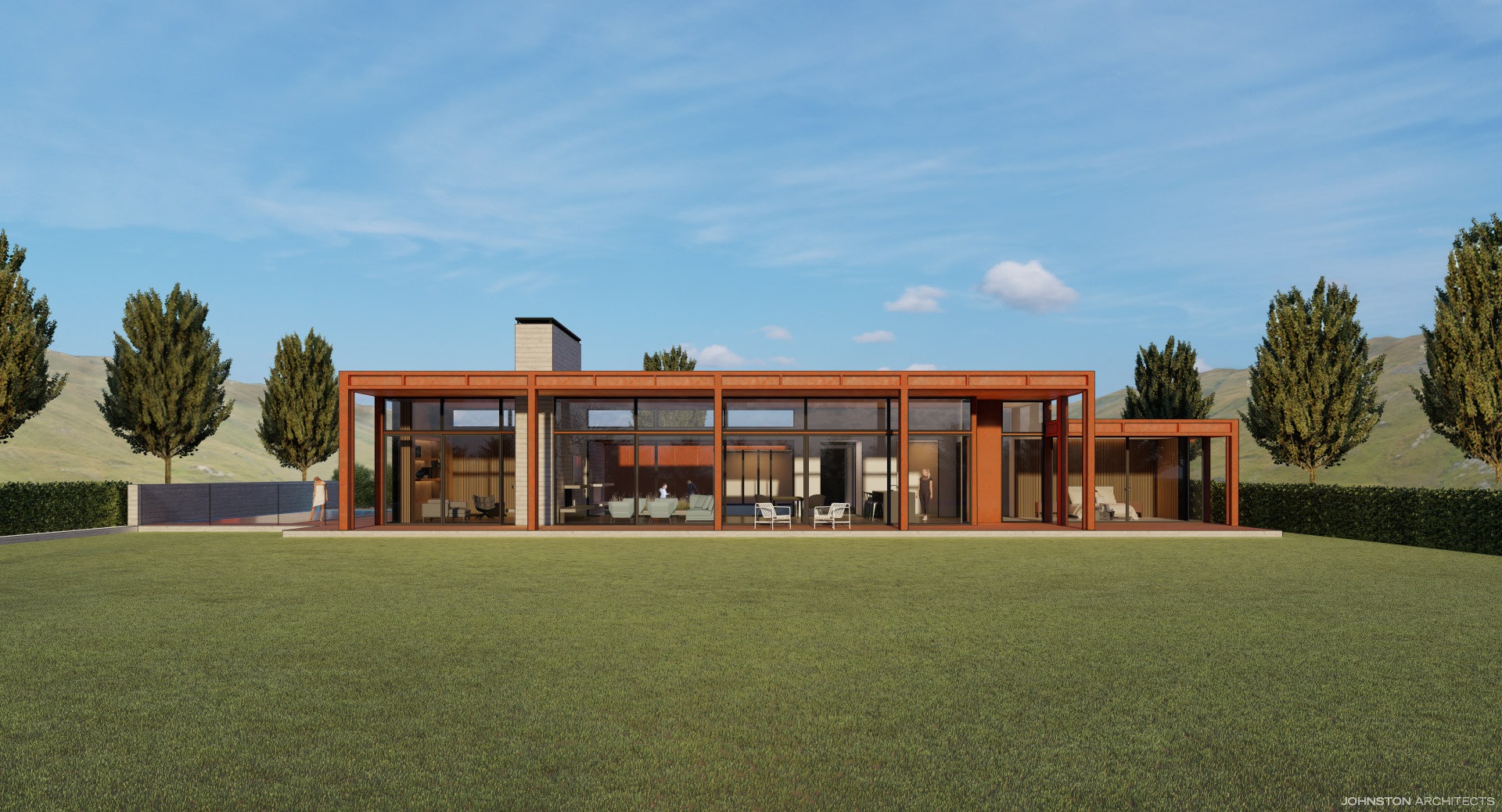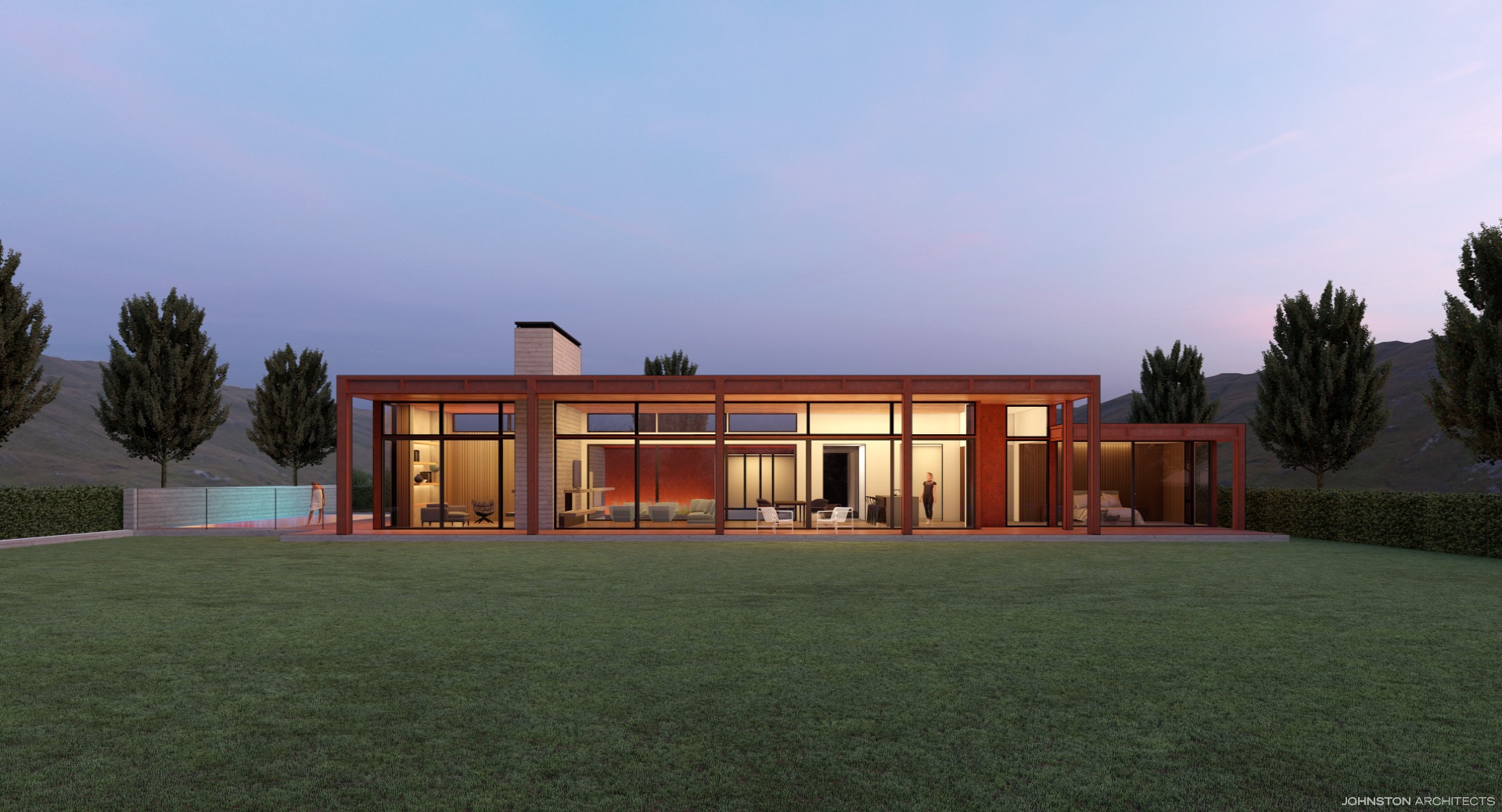 GOLF COURSE RESIDENCE - WANAKA
Project info
Project info
Located on an elevated site above Wanaka Golf Course, this new residence frames commanding views of the Wanaka basin and surrounding mountains through its exposed steel structure and large expanses of floor to ceiling glazing.
Almost entirely clad in weathering steel the handsome proportions of the home will patina and age gracefully over time, blending its warm rust tones and deep pools of shadow seamlessly with the landscape's natural palette of colours. Board marked concrete fireplaces, walls, glazing and landscape elements enhance the home's sense of permanence and help ground the structure within the site.
To ensure a healthy indoor environment the home incorporates the latest construction technologies including high performance roof, wall and slab insulation systems to moderate the extremes of Wanaka's climate, providing a warm and cosy environment during winter, and a cool and comfortable retreat during summer.
Completed
Under Construction
Contractor
Archi Build Ltd