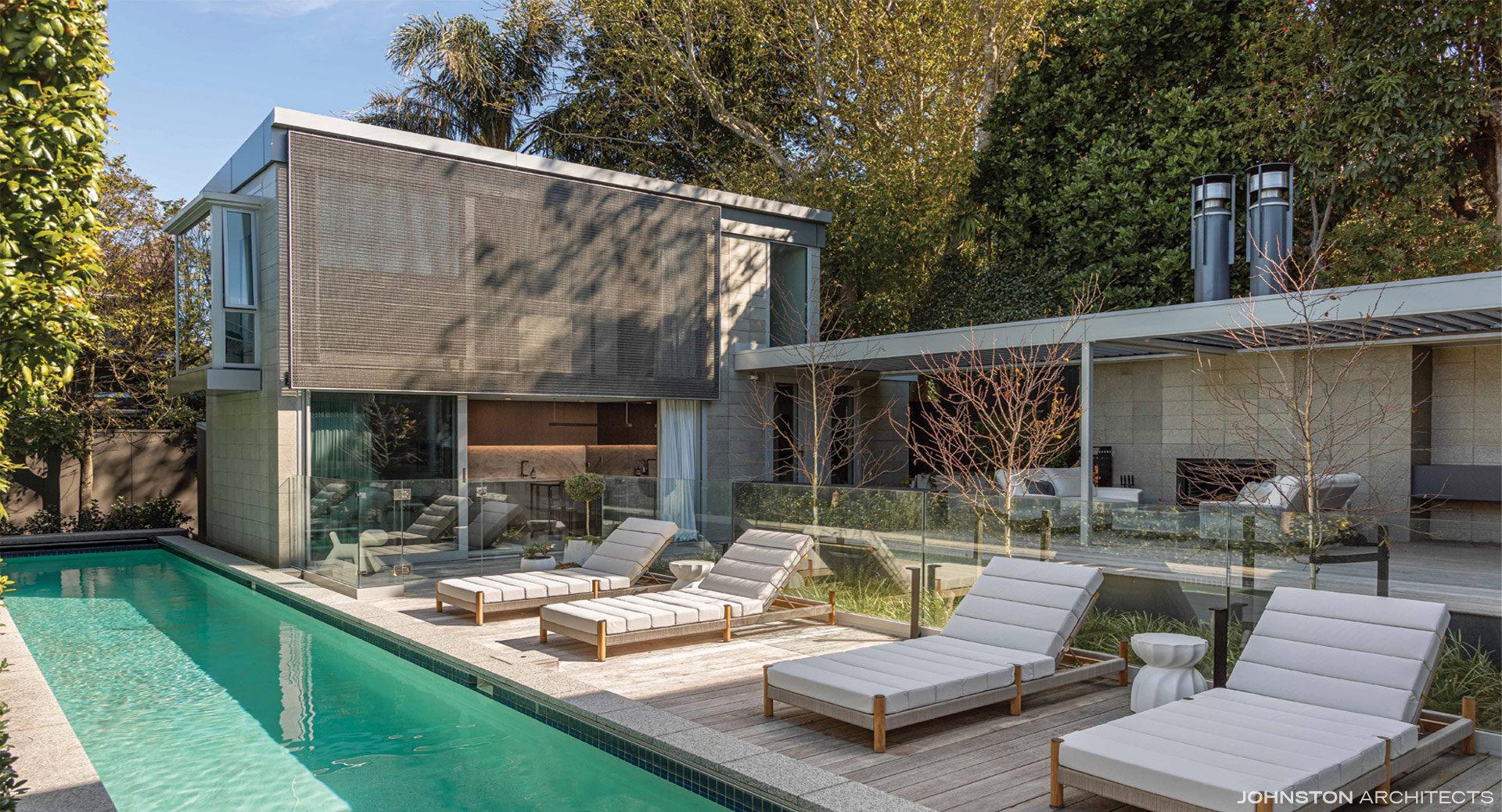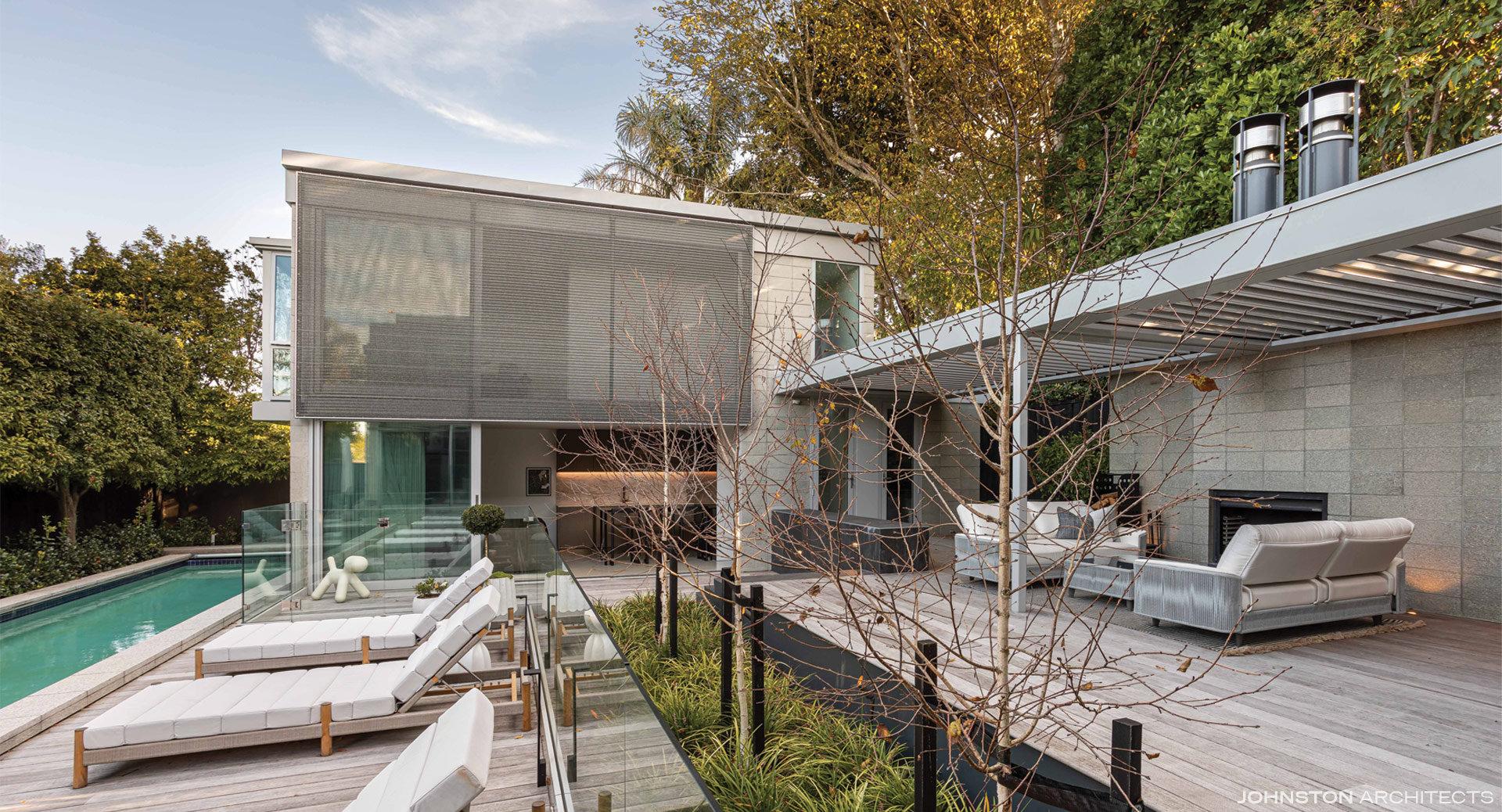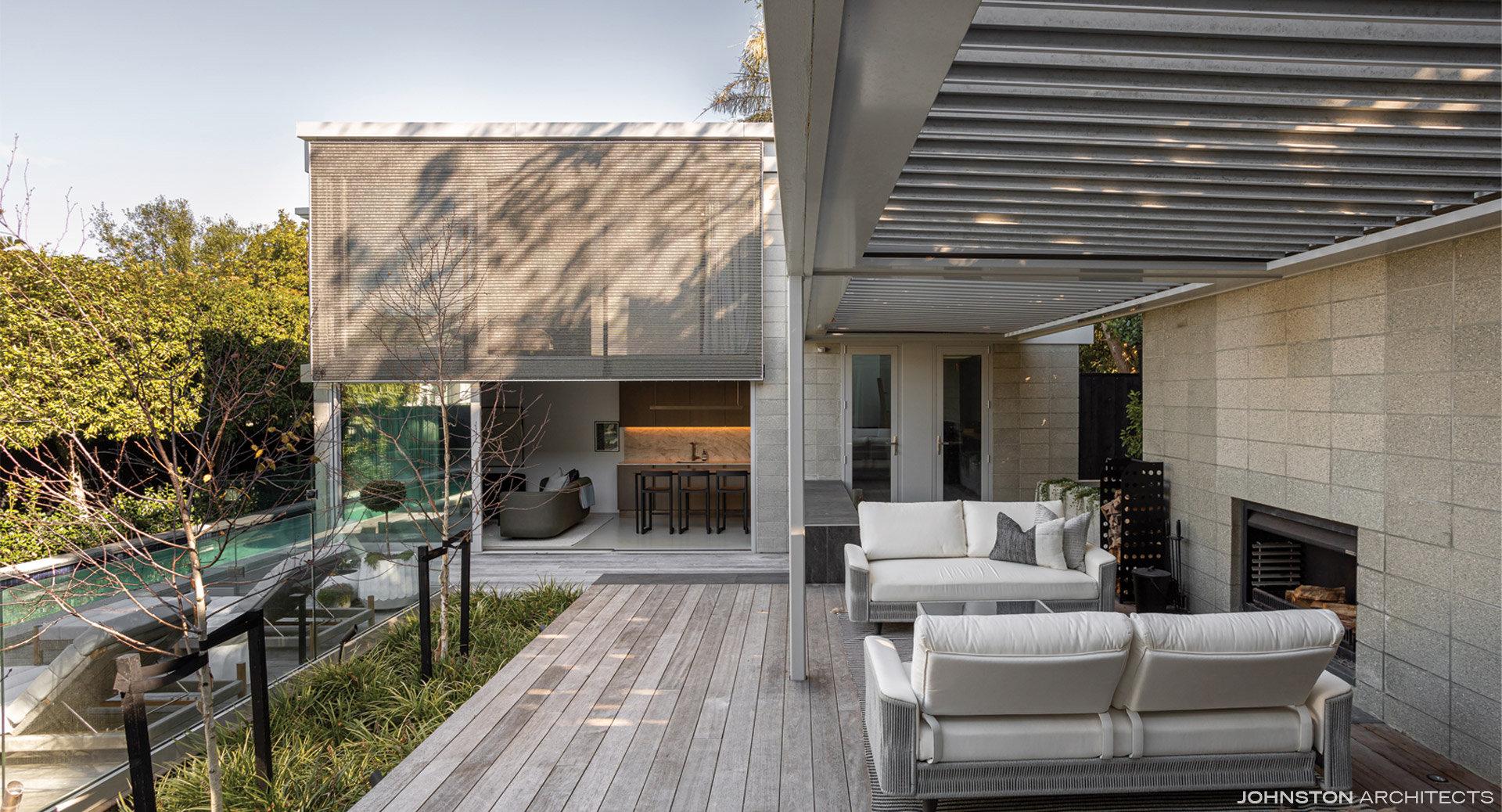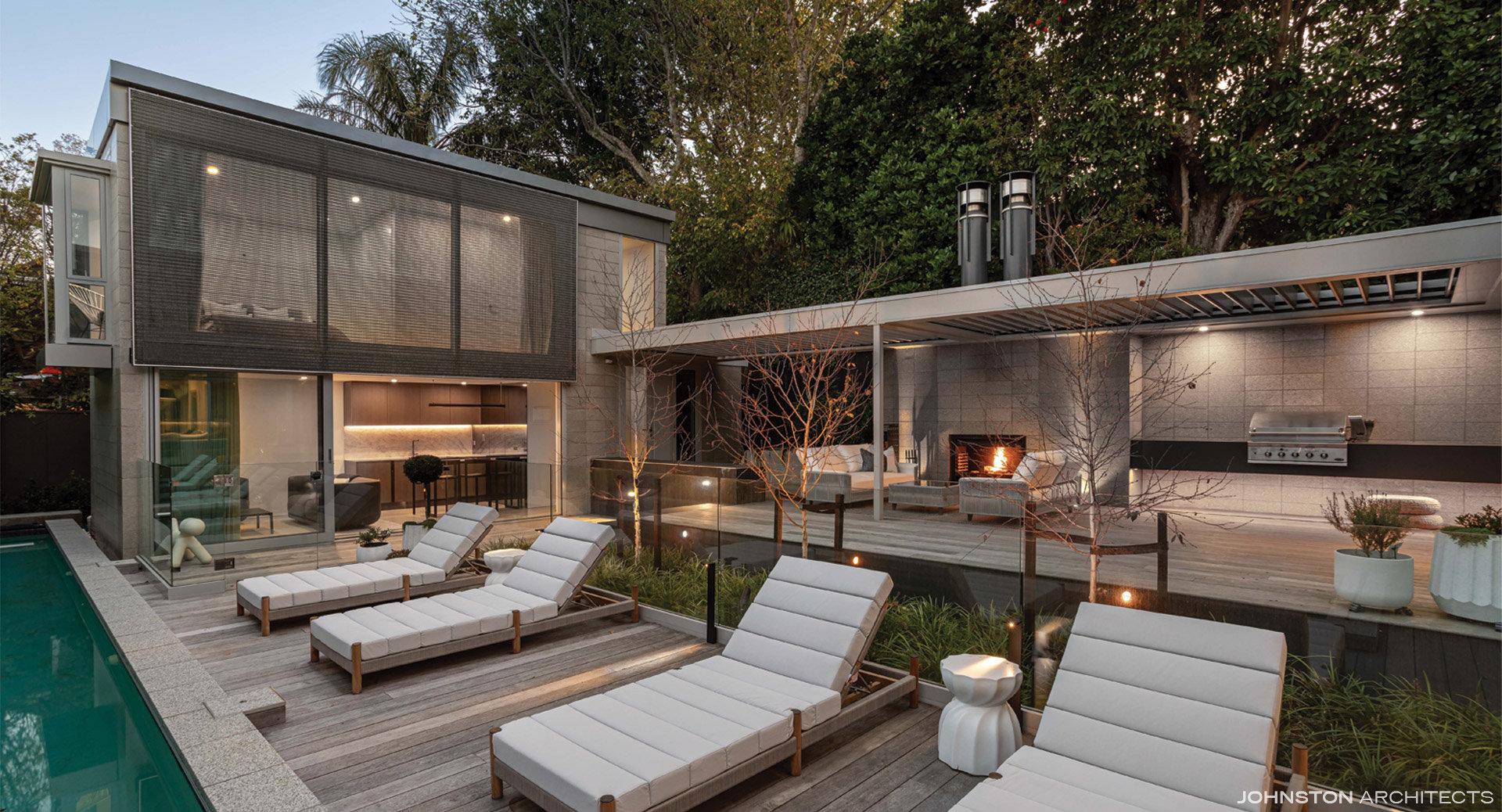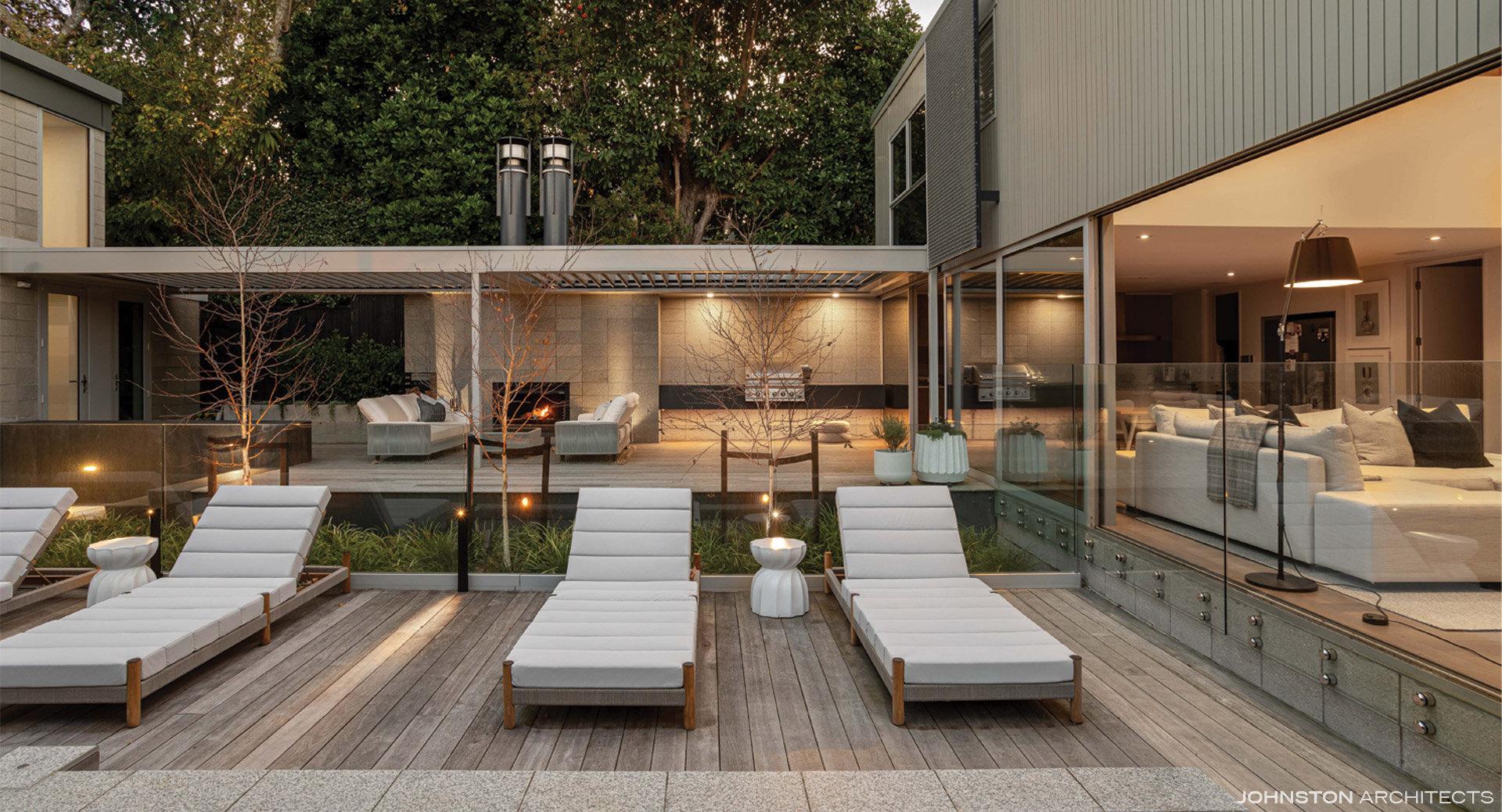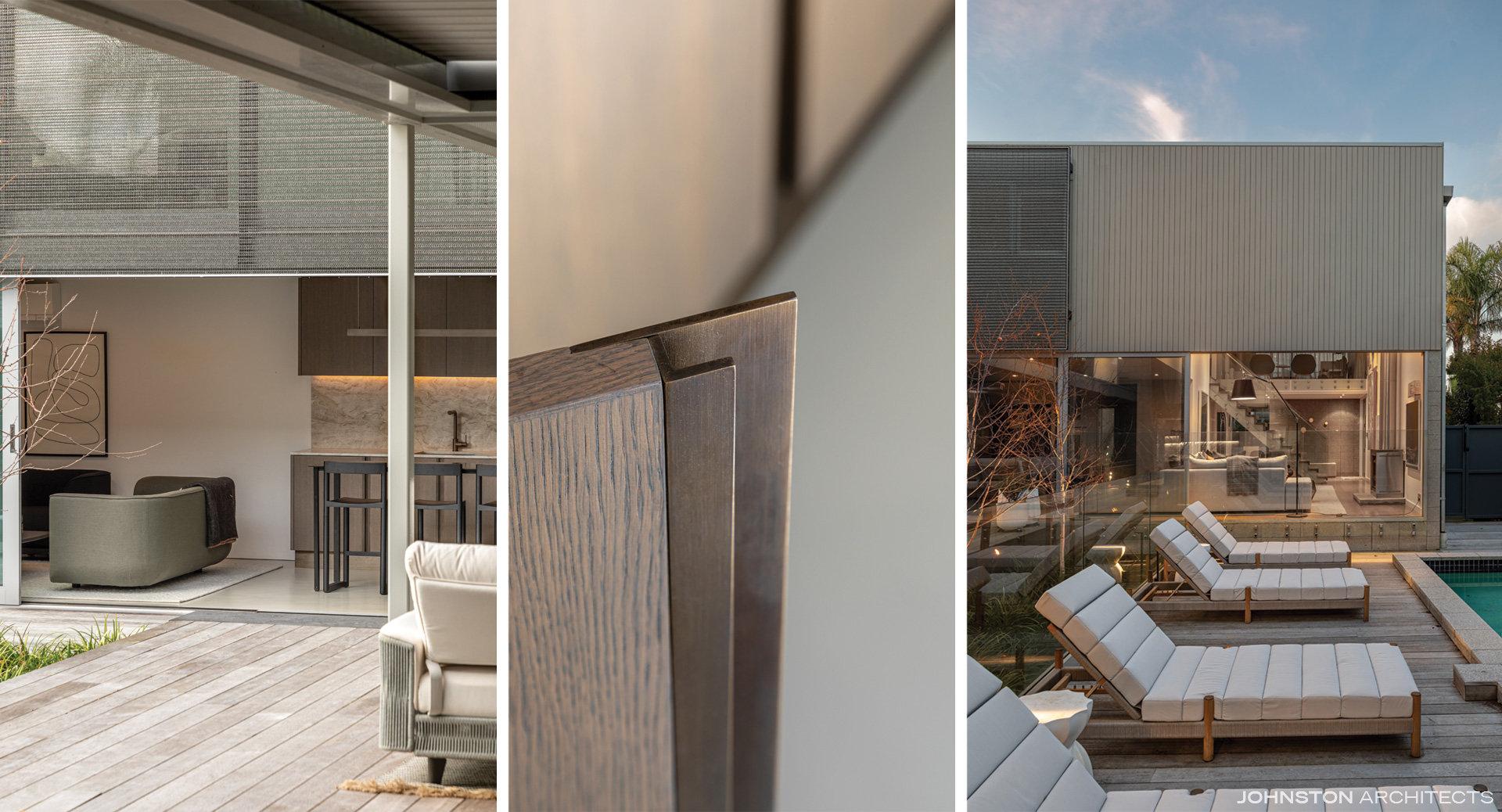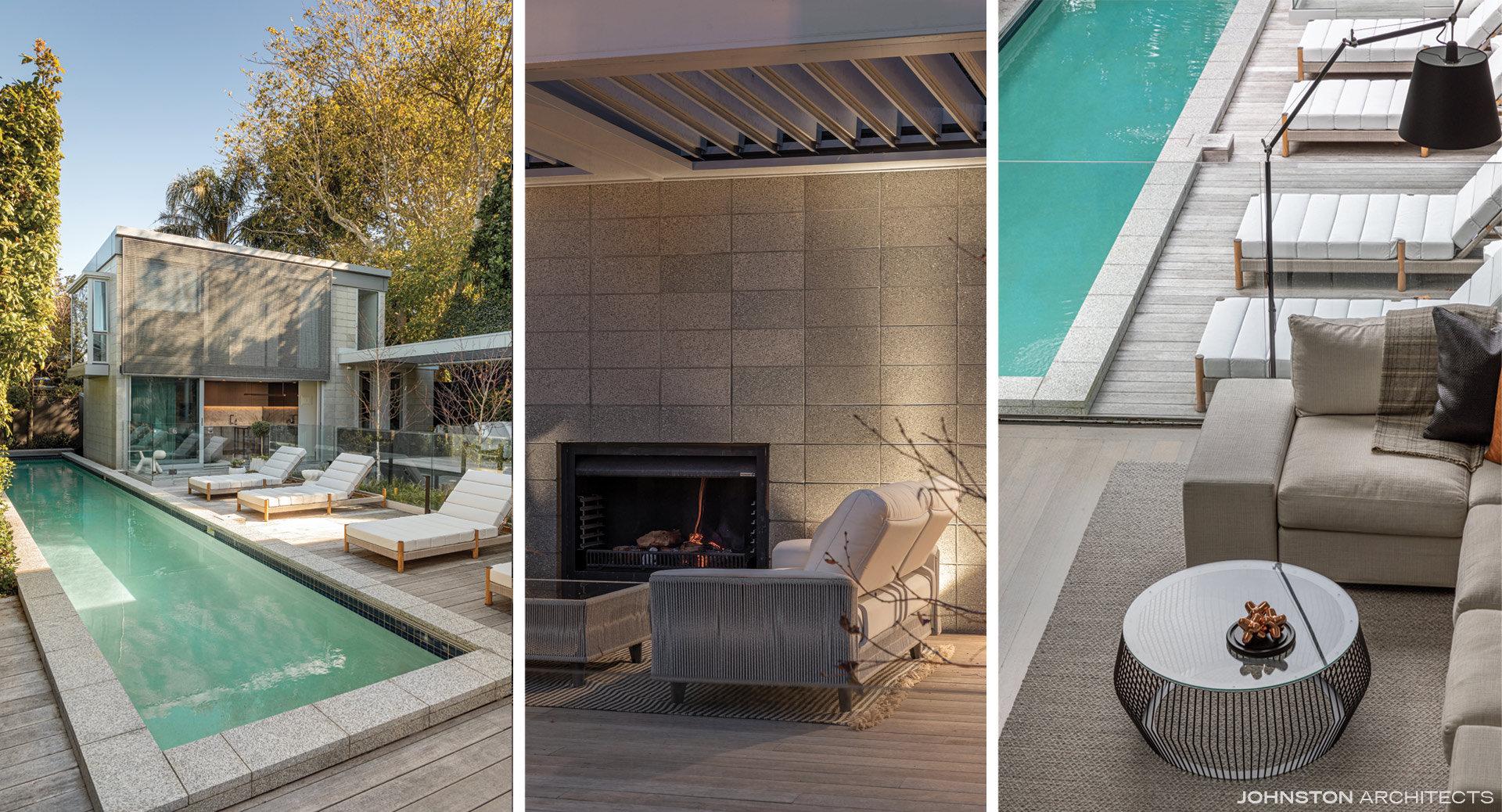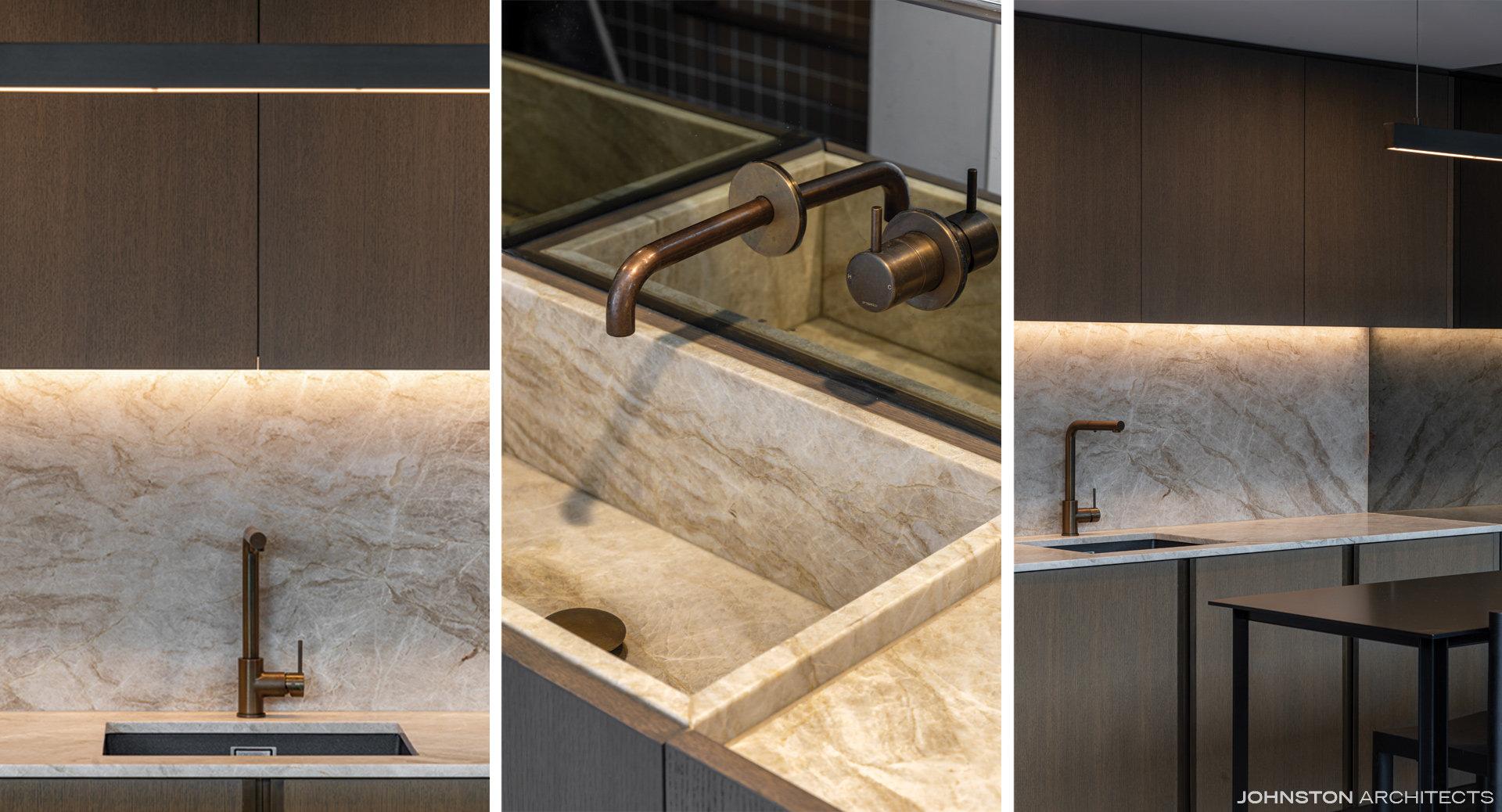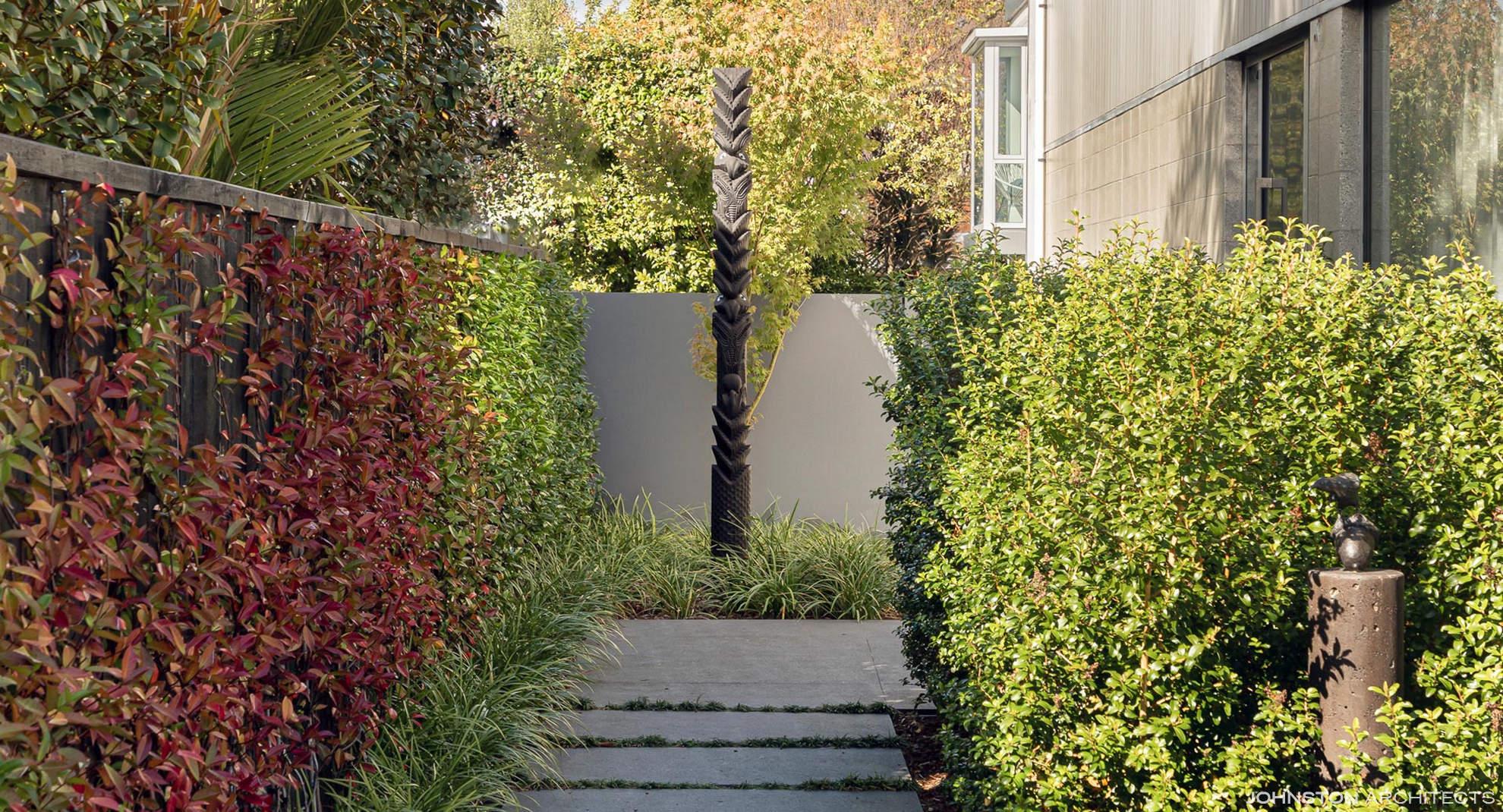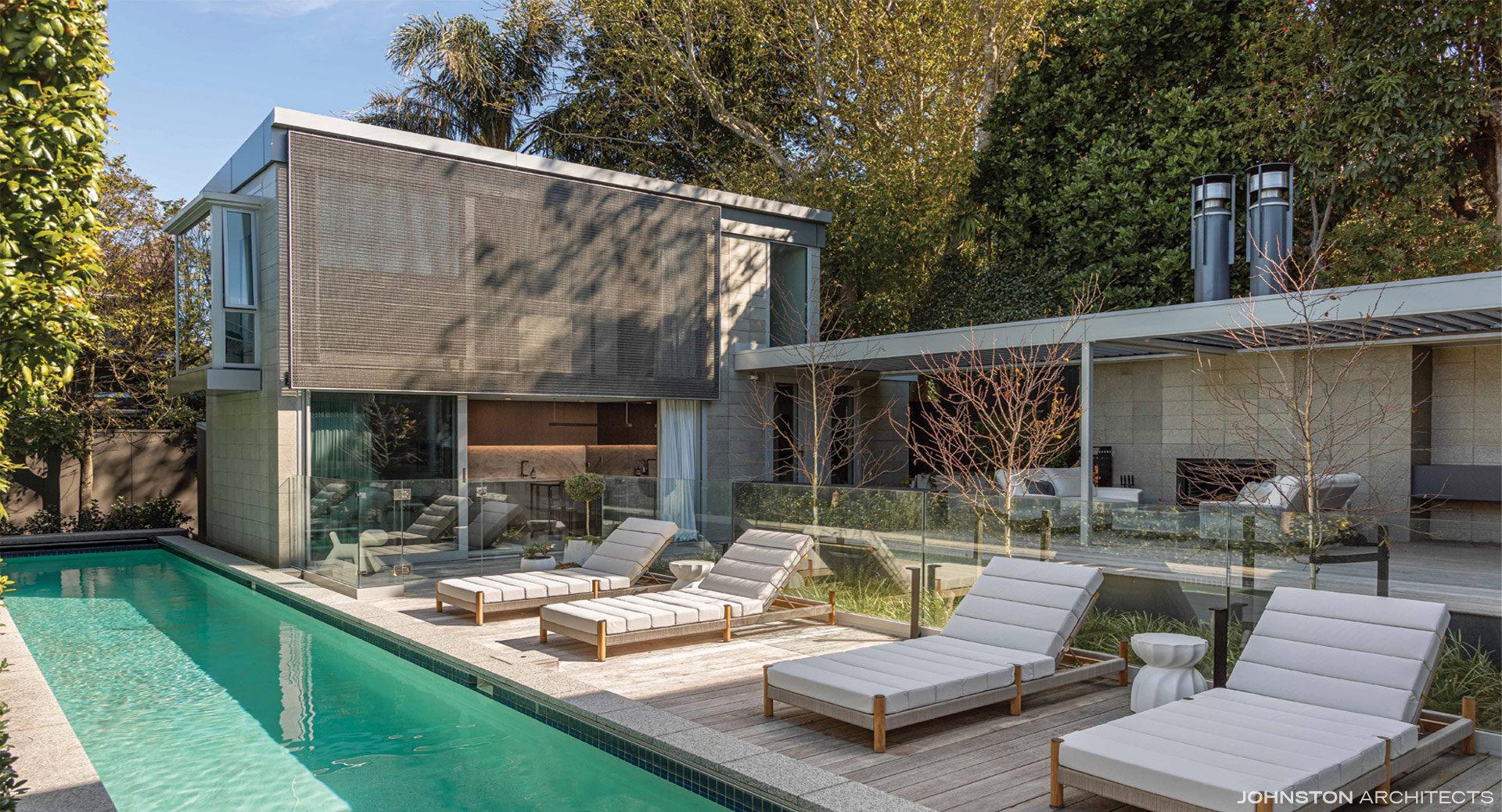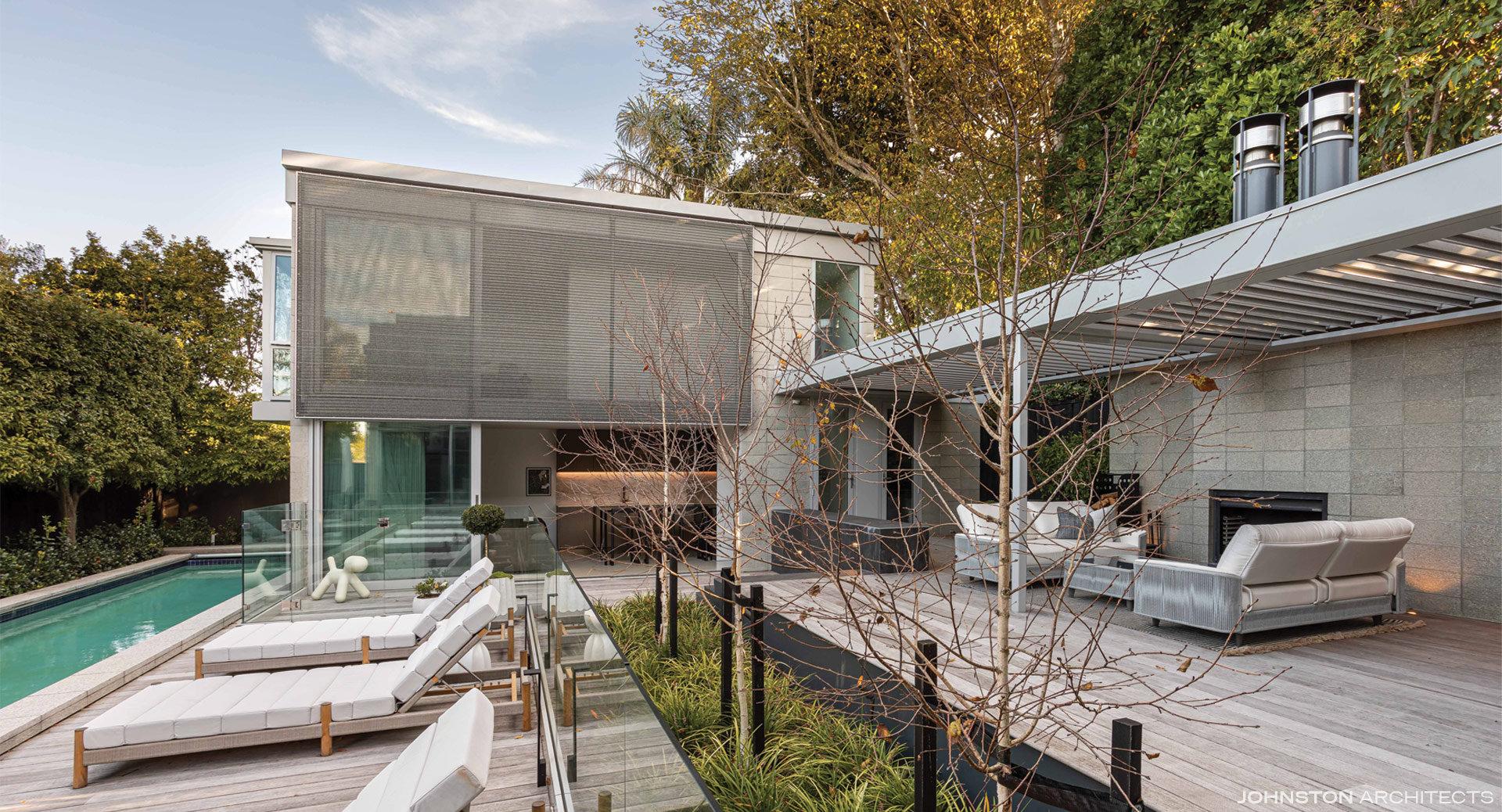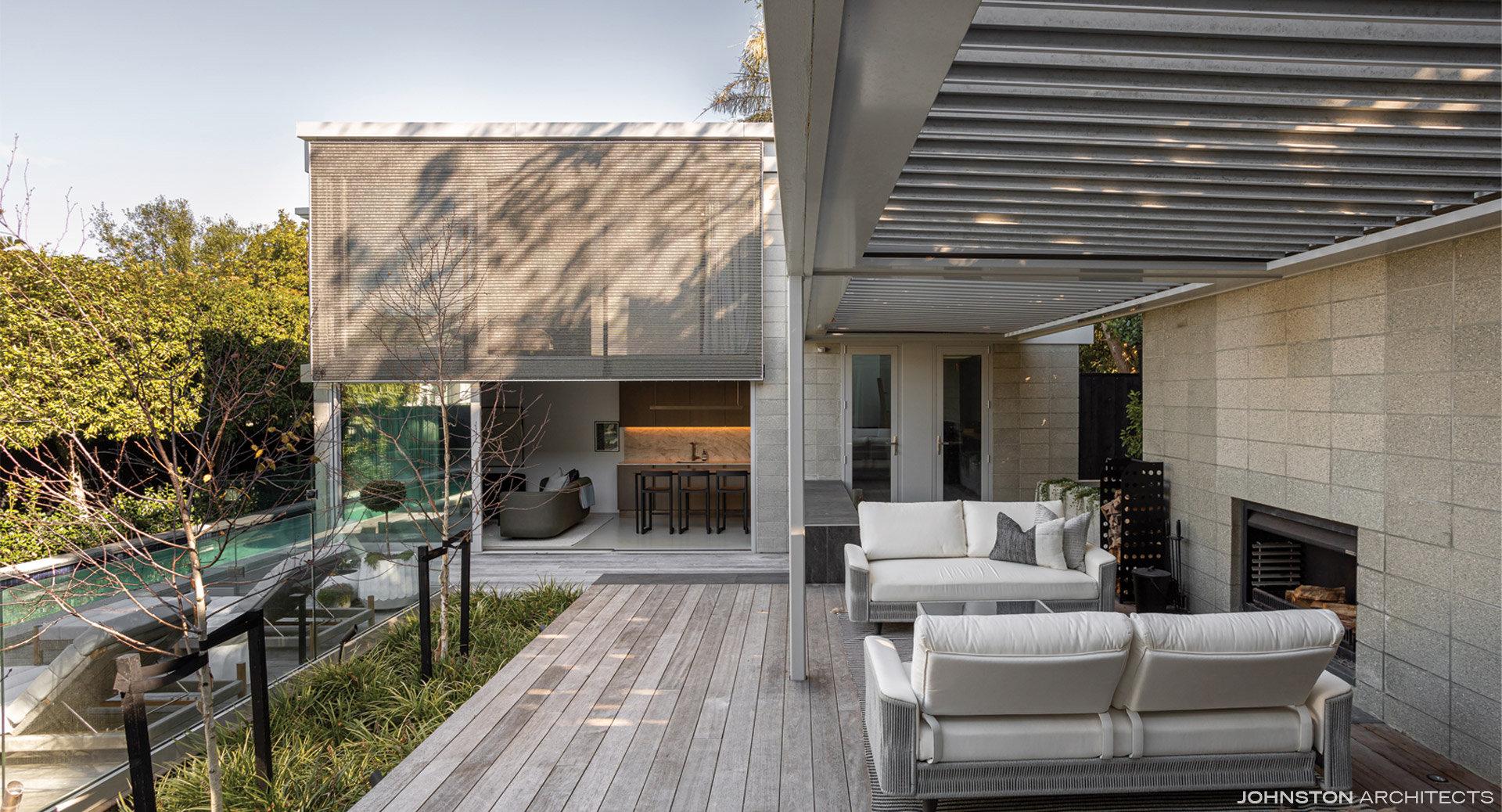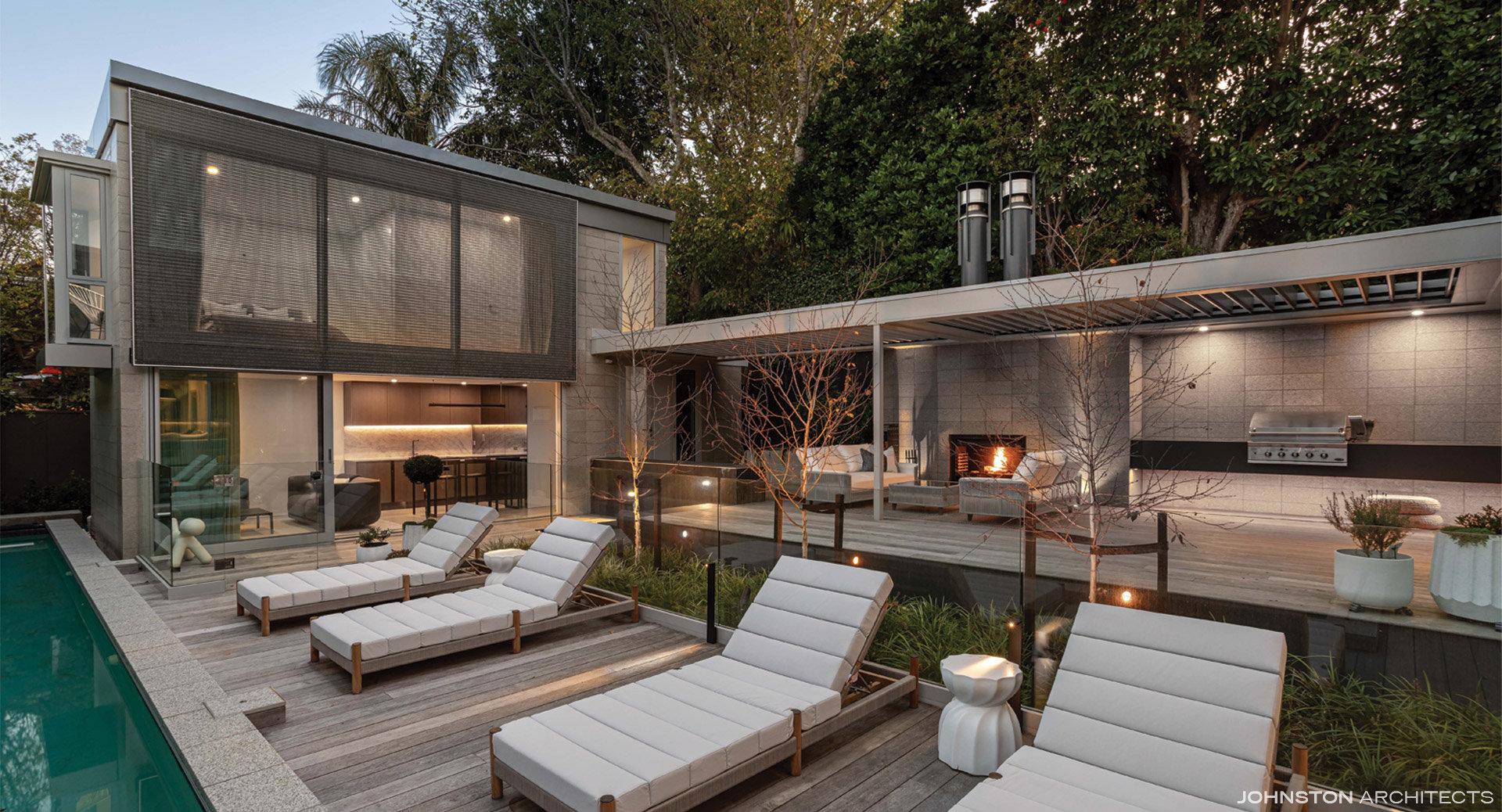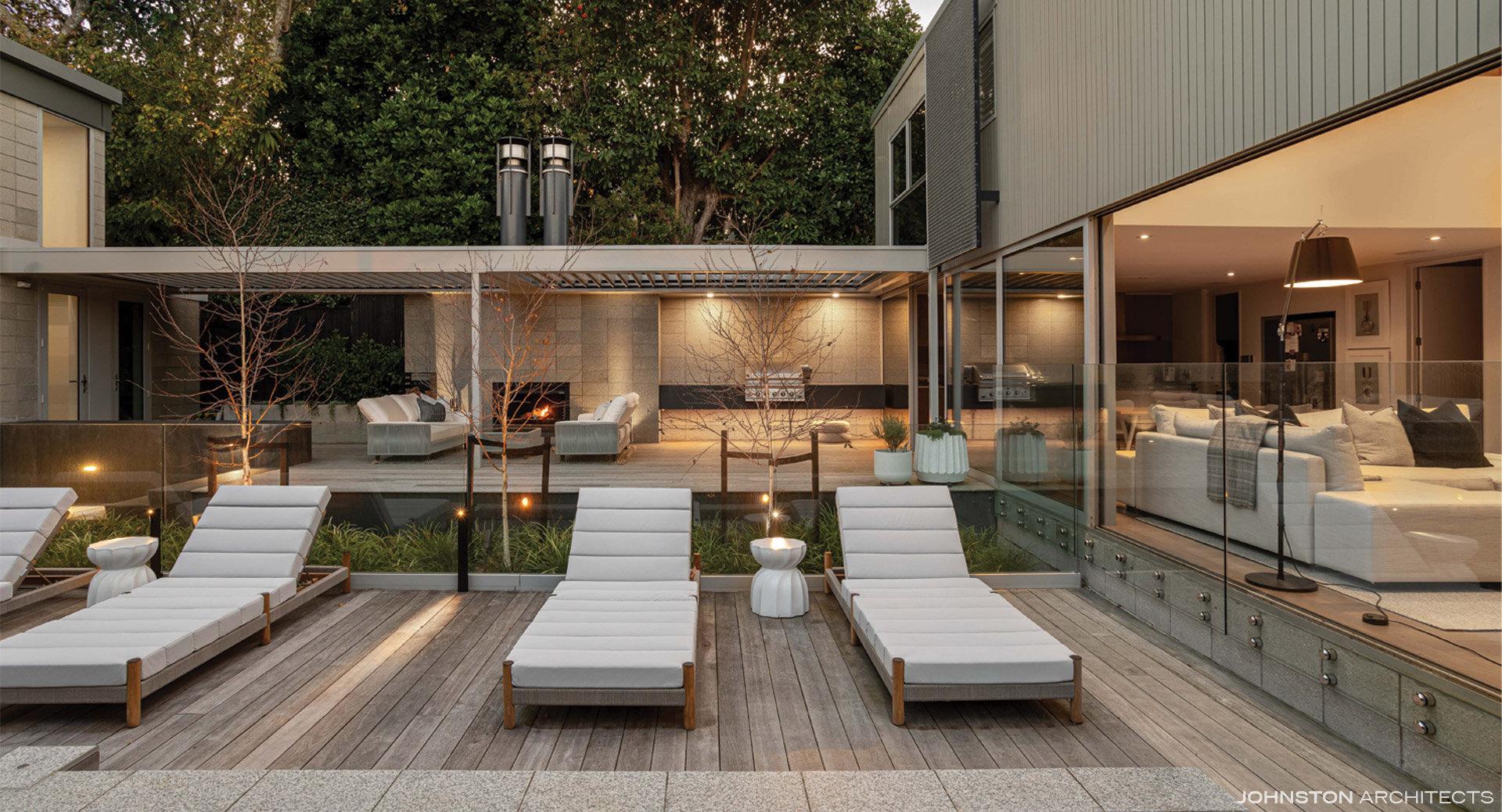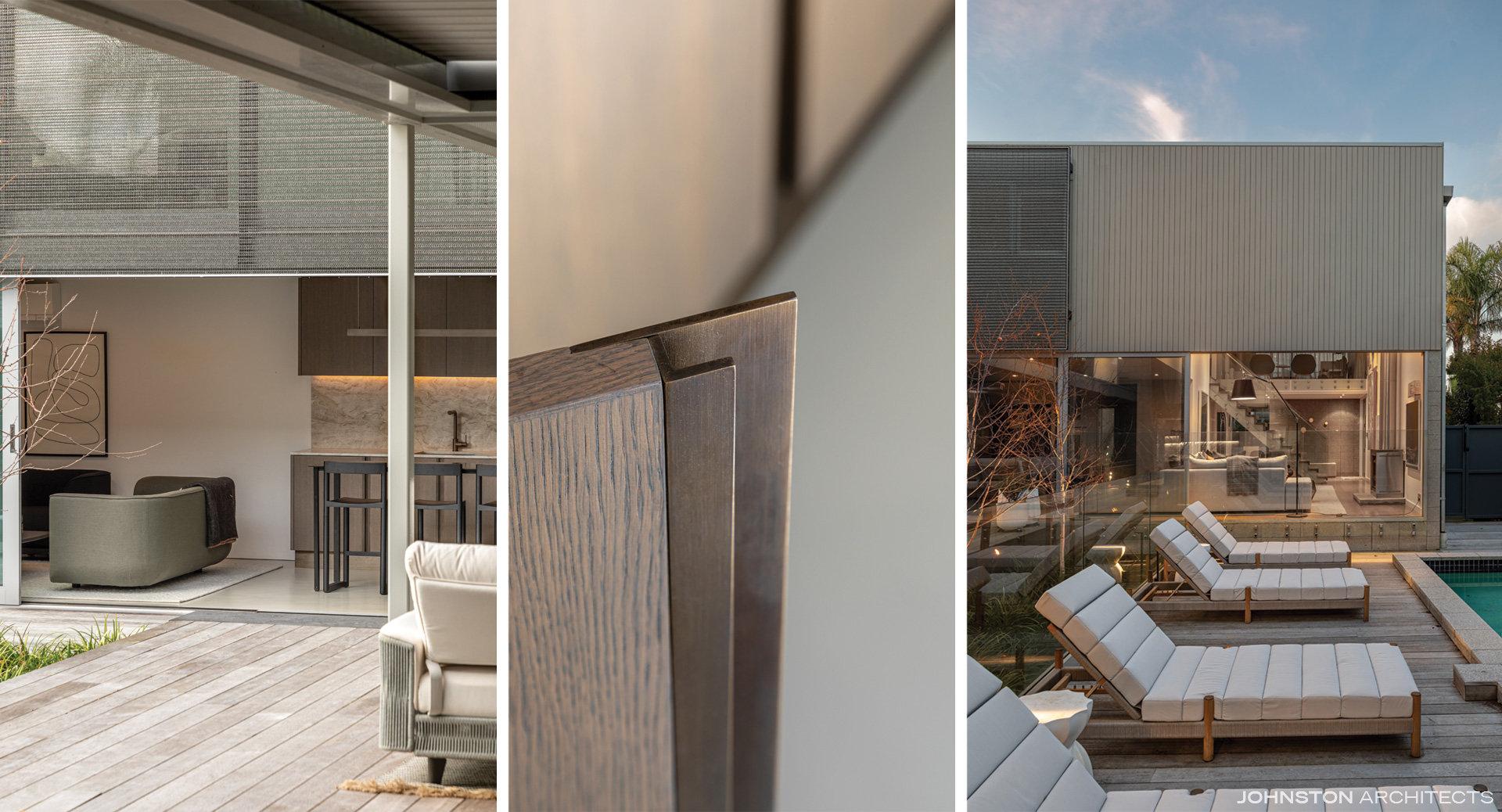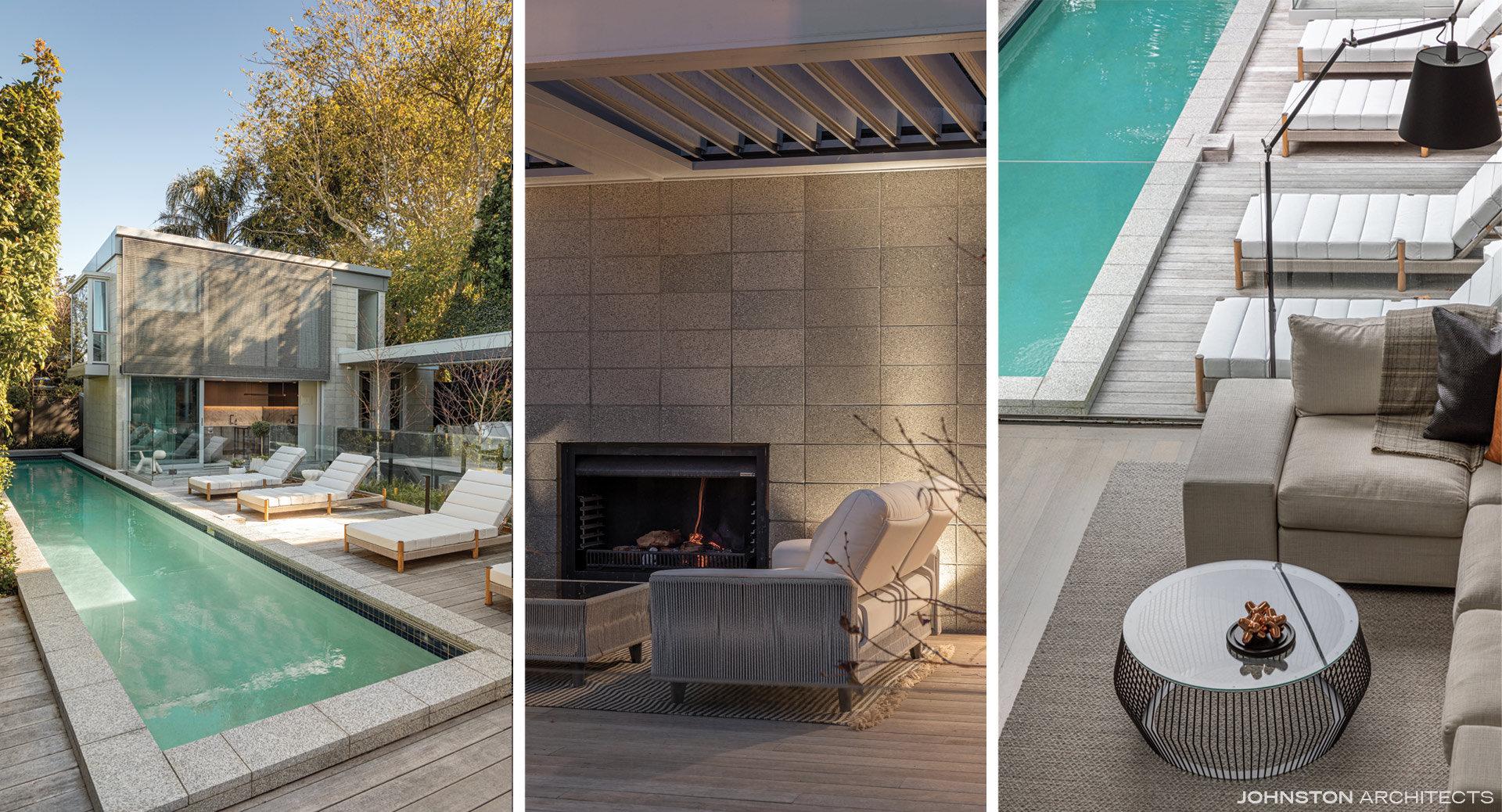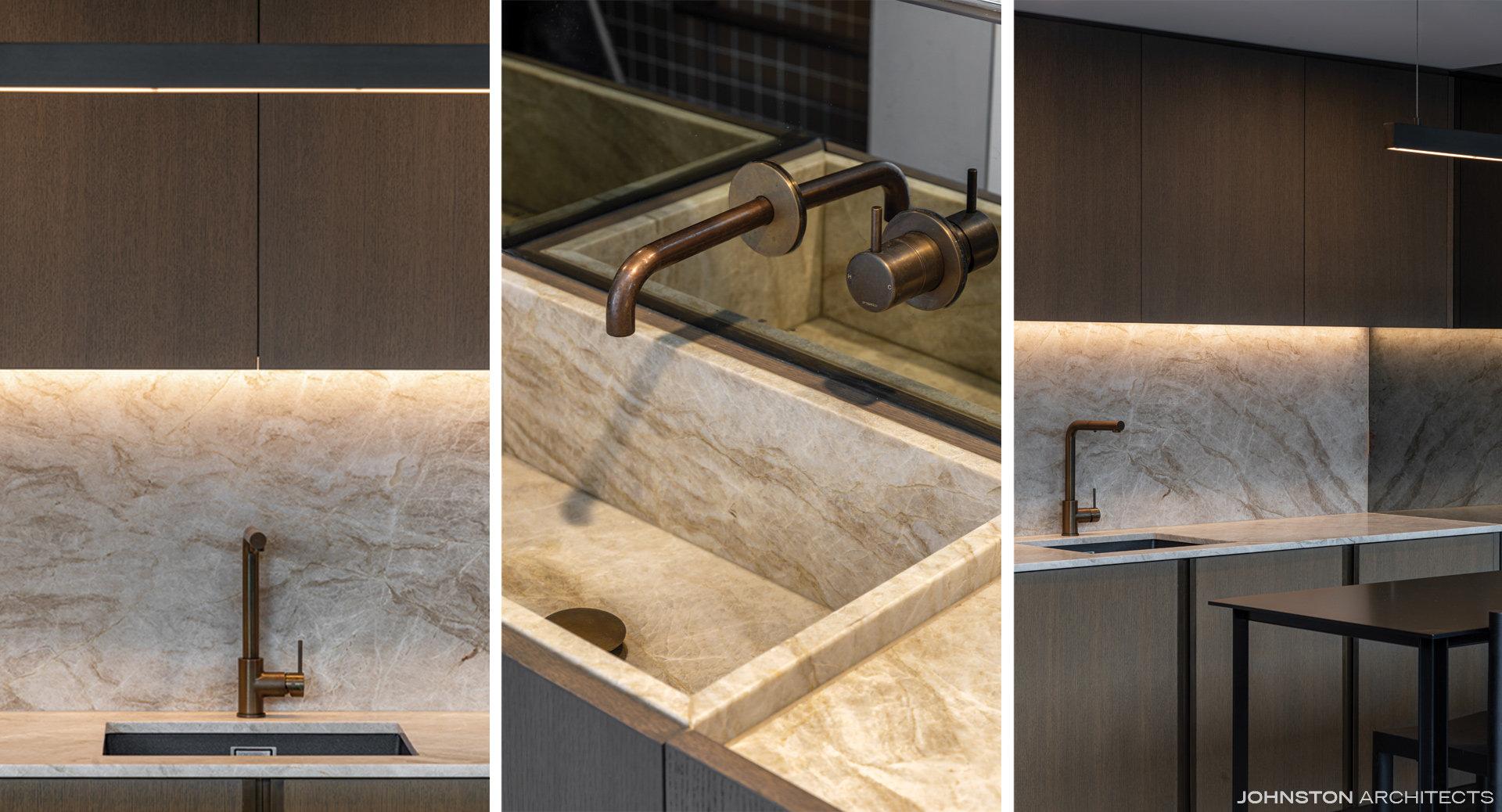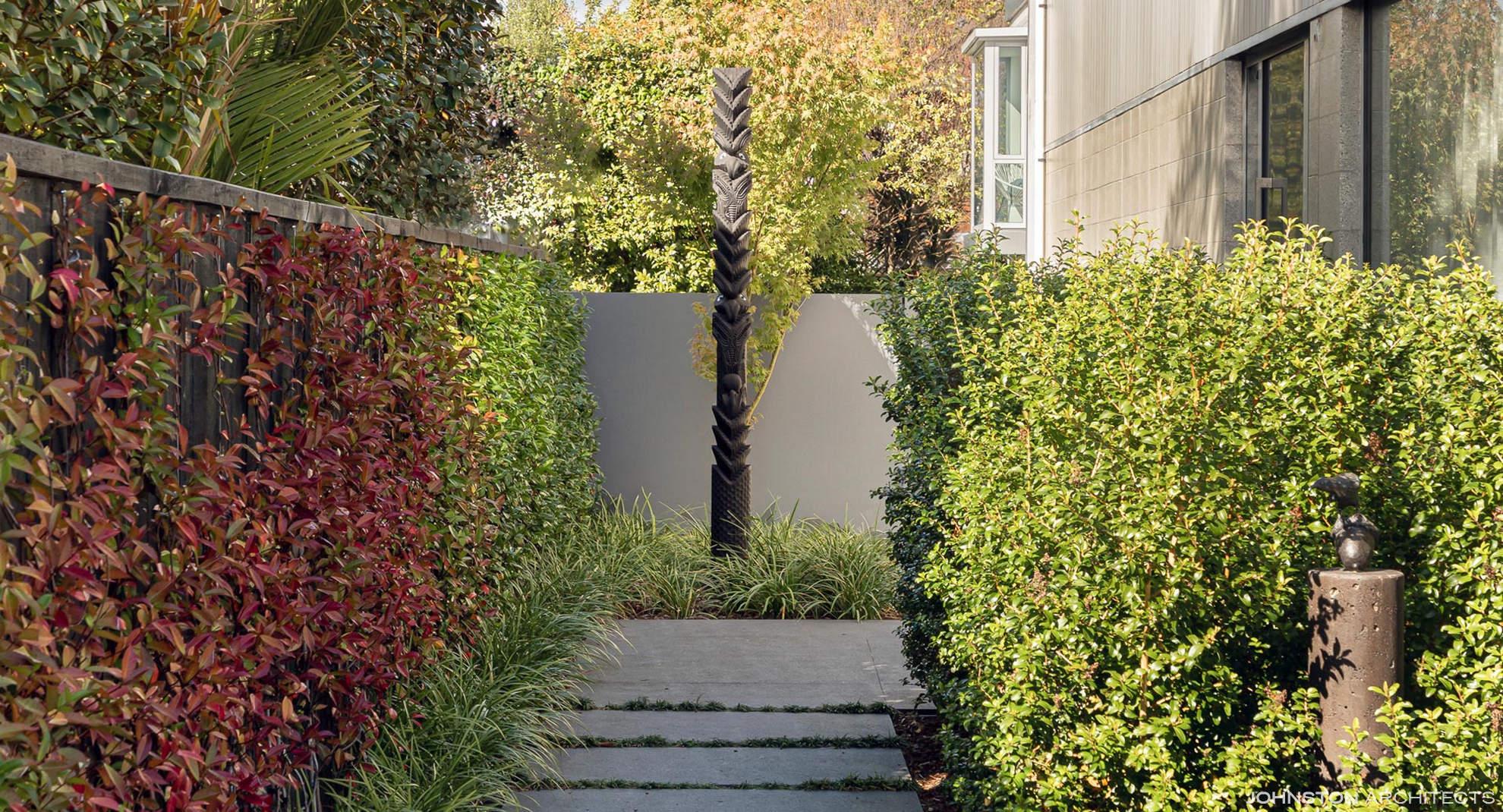 GUEST HOUSE - REMUERA
Project info
Project info
This crisp new 'Guest House' addition provides elegant accommodation and outdoor entertaining spaces to the rear of a handsome 1950's modernist residence in Remuera, Auckland.
A covered link with operable louvre roof, woodburning oven and integrated barbeque creates a sunny yet sheltered outdoor entertaining space at the centre of the property, whilst also providing seamless connections between the original residence, swimming pool and new guest house.
The use of stack bonded concrete masonry references the materiality of the original dwelling whilst large sliding doors provide natural daylighting and ventilation. Kaynemaile screens have been introduced to the new additions and existing house to provide visual privacy between the two volumes and creates a delightful play of light and sense of openness to the guest bedroom.
Location
Remuera - Auckland
Floor Area
100m² - Guest House
Contractor
Construction Co / Integrity Homes
Photographer
John Williams